One of the best ways to make money on LiveJasmin is by use of interactive sex toys. LiveJasmin has chosen a great selection of toys you can use and has made sure you are spoilt for choice.
What is even more interesting for you is that you can find all those toys easily on Lovense.com. It is a one-stop online sex toy shop where you get nothing but the best authentic webcam toys, all at reasonable prices.
Here are some of the sex toys you can enjoy using on LiveJasmin: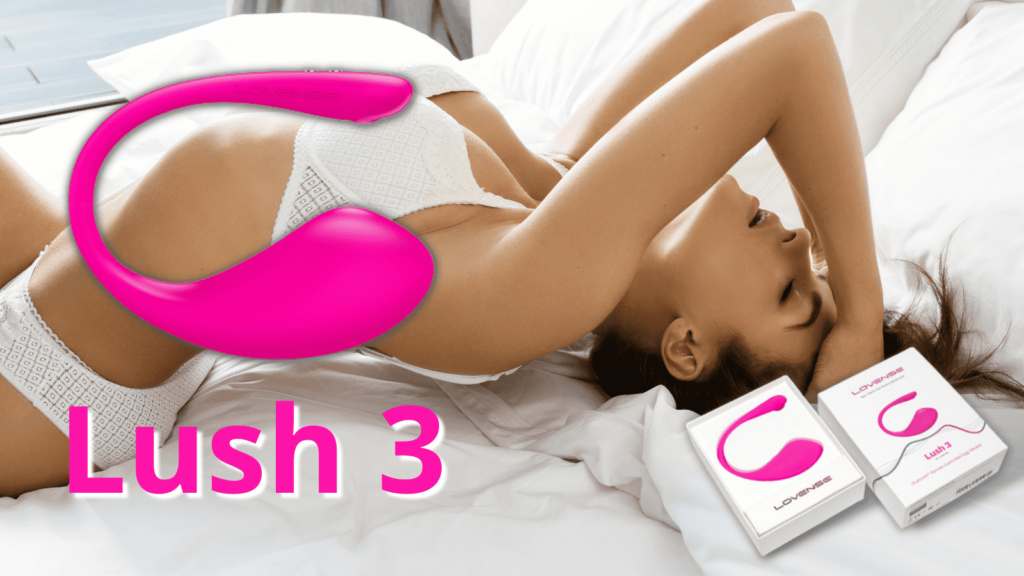 This is without a doubt the most powerful Bluetooth remote control vibrator. Its design spells out perfection! It is a device that gives you absolute pleasure and value for your money.
What makes it a personal favorite for many is the fact that it is small in size. You will be able to walk out of the house after going live on LiveJasmin all while you have it on and no one will notice.
As a camming model, you will enjoy maximum pleasure as you earn more money on LiveJasmin. Let your members feel in control with the Lush 3 and you will not regret it!
It has a magnetic charging port thus making your charging experience an easy one. The battery life is exceptional and that ensures that you can go live for long hours without having to worry about whether or not it will go off.
So many people worry about the kind of materials used to make interactive sex toys. The Lush 3 is made using very body-safe materials, which is something you should not worry about.
The other thing that makes the Lush 3 a definite favorite, is the fact that it is waterproof. If you ever decide to have a little fun in the bathroom then this is the sex toy for you.
It also has a 360-degree sitting and standing range. What's more, when internet controlled, it can cover any distance!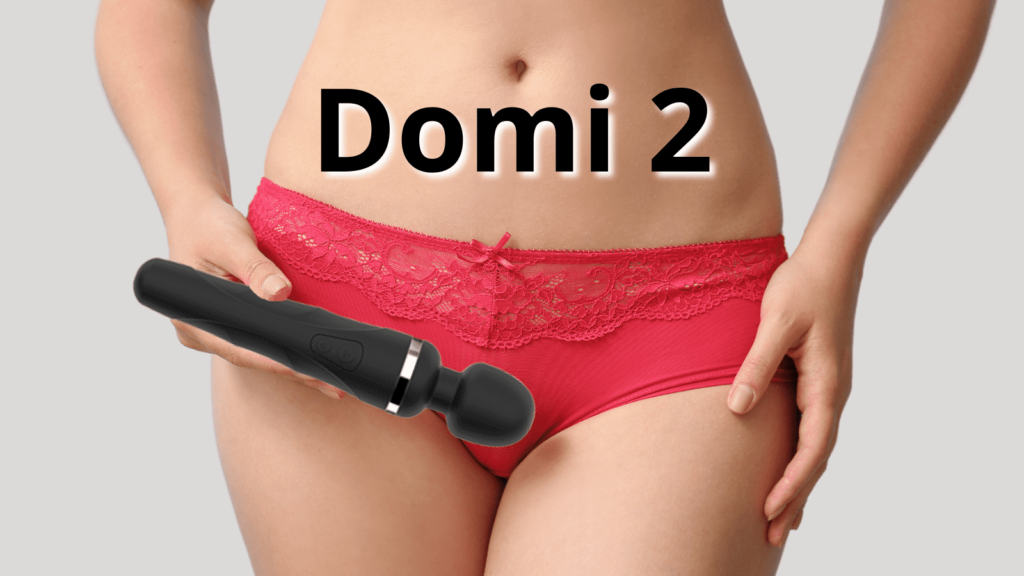 This is a small Bluetooth app-controlled wand massager. One this you should not do is let its size fool you. The pleasure that it brings is unlimited.
The moment you go live, the small size will not inconvenience you in any way at all. You will be able to move around if need be, all while you entertain your audience.
One thing that contributes to its great performance is the fact that the battery life is significantly long.
The Domi 2 is small compared to other wands. However, this comes as an advantage. Considering that the bigger wands come nowhere near it in terms of performance, it is a dream come true.
You can be able to carry it anywhere conveniently without anyone noticing it.
Compared to other wands, it also has an updated antenna and a modern Bluetooth chip to improve connectivity. Long distance control is also something you will be able to brag about.
This ensures that once you start having fun there will be no interference.
There have been a lot of complaints with other wands breaking at the neck. The Domi 2, however, has a reinforced neck that allows you to apply as much pressure as you want for your satisfaction without fear of it breaking.
---
---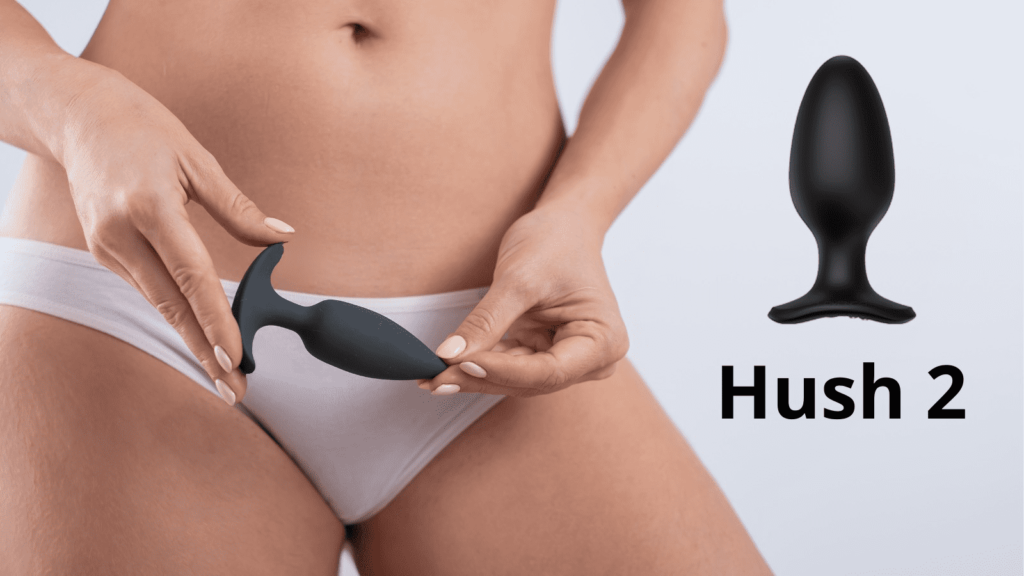 This sex toy takes pride as the world's first app remote-controlled, vibrating butt plug. To ensure that you enjoy unlimited pleasure, it has extremely powerful vibrations.
To make sure that you are very comfortable even when wearing it, it is designed to be very smooth and sleek. You can comfortably wear this butt plug at home and in public for both short and long periods of time.
The powerful vibrations will have your audience looking forward to a session with you any day as they will be able to control the vibrations themselves.
The smooth and sleek design also makes it very easy to remove even after wearing it for several hours.
The Hush 2 also gives you a chance to see just how far you can go and test your pleasure limits. This is made possible by the fact that it comes in four different sizes for you to pick what best works for you.
It has a conveniently high battery life and is completely waterproof.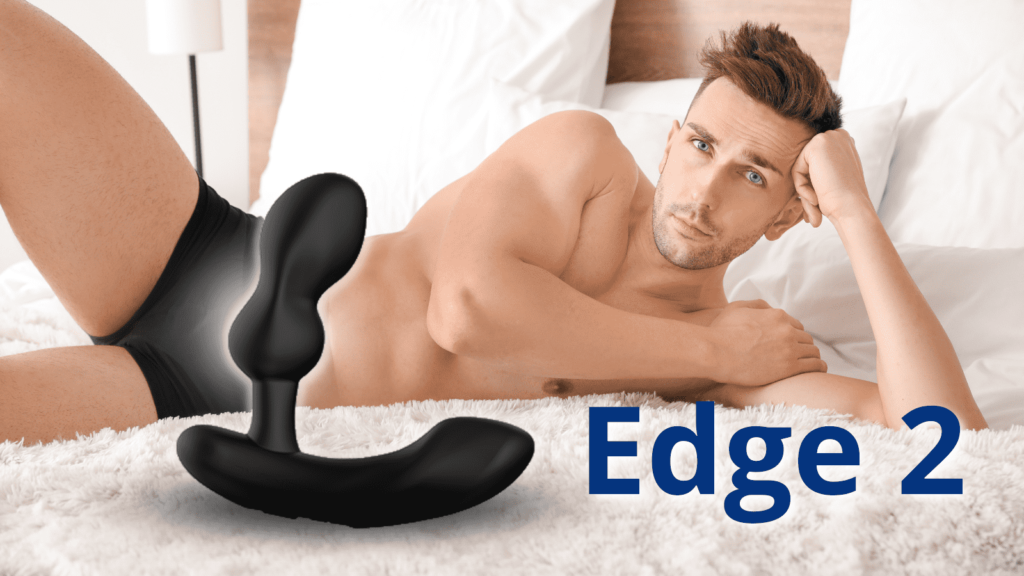 If you are looking for the best way to hit your "P-SPOT", then you can never go wrong with this Bluetooth male prostrate massager.
It has an improved design with an adjustable arm for more intense and accurate P-spot stimulation.
The size of the bulb on any prostrate massager determines how effective it is. The bulb just above the head on this sex toy is large enough for better muscle retention and stability.
All this makes sure that your experience is out of this world.
As if all that is not enough, the icing on the cake is that it has an upgraded battery for prolonged high-level vibrations.
The Edge 2 also puts all the power in your hands by allowing you to take control of the entire range of levels.
Your members will be able to determine whether you will be on medium or high vibrations. Such control will definitely have even more members sending you credits.
Whether you prefer light or strong vibes, the power to choose is in your hands.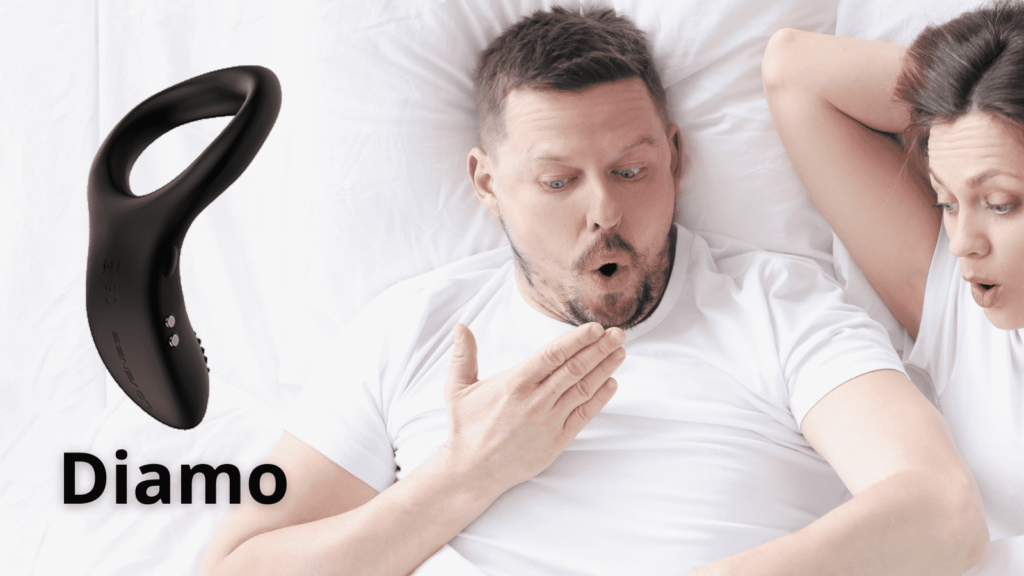 Considering that the Diamo is a relatively new sex toy in the market, it is quickly becoming a favorite app-controlled male vibrating cock ring for many.
If you are not solo during your live sessions, this is the best way to make sure that both of you get to enjoy the experience.
It happens to be the very first wearable, external interactive male sex toy by Lovense Interactive Sex Toys. It features a smooth, comfortable ring that will make sure you get no bruises no matter how hard you get.
If you have been having issues with not being hard for long, or even fast orgasms, then this is the absolute solution.
You are ensured of delayed orgasms and hard long erections the moment you start using it.
You are able to use it in public with your only worry being people noticing that erection.
This sex toy is ideal for couples as well. It features vibrations that are felt in the ring thus intensifying both parties' sensations.
How to Link Sex Toys with LiveJasmin
Now that you can easily pick the sex toy that best works for you in your live sessions, it's time to take you through how to connect your web cam toy to LiveJasmin.
Worry not, it is easier than you can possibly imagine!
The very first thing you need to do is make sure that your sex toy is fully charged. This will help make sure that your pleasurable experience is not cut short.
I'm sure you also agree that you would also be inconveniencing your members if your interactive toy went off unexpectedly.
The second thing you need to do to pair your cam toy with LiveJasmin is to make sure that the toy is Not Connected to Lovense Mobile App. After all that is done, you are ready to get connected
The moment you go live from JasminCam or MC Messenger, the first step should be to enable the "Interactive Toy" feature.
After that is done, LiveJasmin will search for your device until they find it. It is a process that takes seconds to complete.
The moment your device is found, you will be required to make a confirmation by selecting it. After that is done, have fun!
You will now be able to start your interactive sex experience with your happy Members.
How it works is that when you are online, your members can control your interactive sex toys' vibration by sending you credits.
Yes, you read that right! You will be having the time of your life all while you earn!
---
---
---