The LiveJasmin Model Center gives new and aspiring models a chance to achieve their dreams of success. Inside, you'll find all sorts of resources and educational materials to help you become the best performer possible. As well as tips on how to earn more money on LiveJasmin. You can find all the information you need about the Live Jasmin model center right here.
What is the LiveJasmin Model Center?
Live Jasmin Model Center is a webcam model's connection to success. Its features include tools that can help you stay on track with your goals, break down your total earnings so far, and understand how lucrative your career is based on key performance indicators and metrics. These features empower performers (like yourself) to promote themselves more effectively while still getting feedback when needed.
As a performer, you'll see an increase in followers, traffic to your shows, and brand awareness with these tools. In addition, there are sections providing tips on how you can boost your income while managing viewer expectations. LiveJasmin also offers 24/7 dedicated customer service to make sure all of your needs are met within moments of opening an issue via live chat or email – so that all you need to worry about is performing!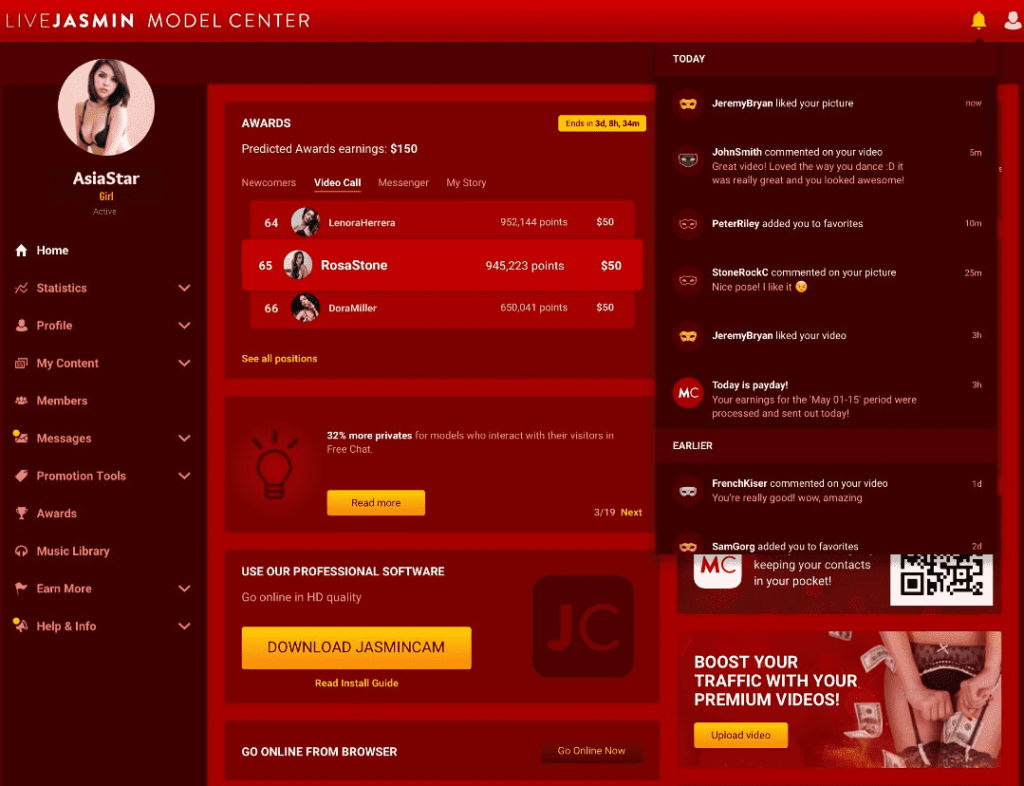 How to Access the LiveJasmin Model Center?
The LiveJasmin Model Center is the most convenient way for cam models to manage all of their profile information as well as communications with members. Models can also use the LiveJasmin Model Center to manage their schedules, set pricing, and upload media content.
If you want to be a LiveJasmin Model, we recommend that you sign up for a free account now so that you have access to the platform's many useful features. Remember, you must be over the age of 18 (or over the age of 21 in some countries) and have a legitimate, government-issued ID. To get started, simply follow these steps:
To begin your LiveJasmin registration, go to https://modelcenter.livejasmin.com and click on the "Join Us" option.
After clicking the "Join Us" button, you can start to create your account.
Enter a valid e-mail address and choose a suitable and secure password. (don't share it with anyone)
Read and accept the terms of the 'Service Agreement' then click the yellow "Create Account" button.
Check your inbox for the confirmation email and click the link within it to continue the registration process. (Note that the link is valid for 24hrs)
Select your "Account Type" from either "Single Account" if you want to cam on your own, or "Studio Account" if you are a Studio or want to perform as a Couple.
Next fill in all the required personal details (your legal name, DOB, gender, country, nationality, and ethnicity).
Enter your valid identification information (ID number and expiry date), then take and upload photos of the front and back of your identification along with a photo of you holding your ID next to your face.
Agree to the "Terms and Conditions" and "Privacy Policy" by ticking the checkbox.
Click the "Finish" button to finalize the process.
Live Jasmin Account Status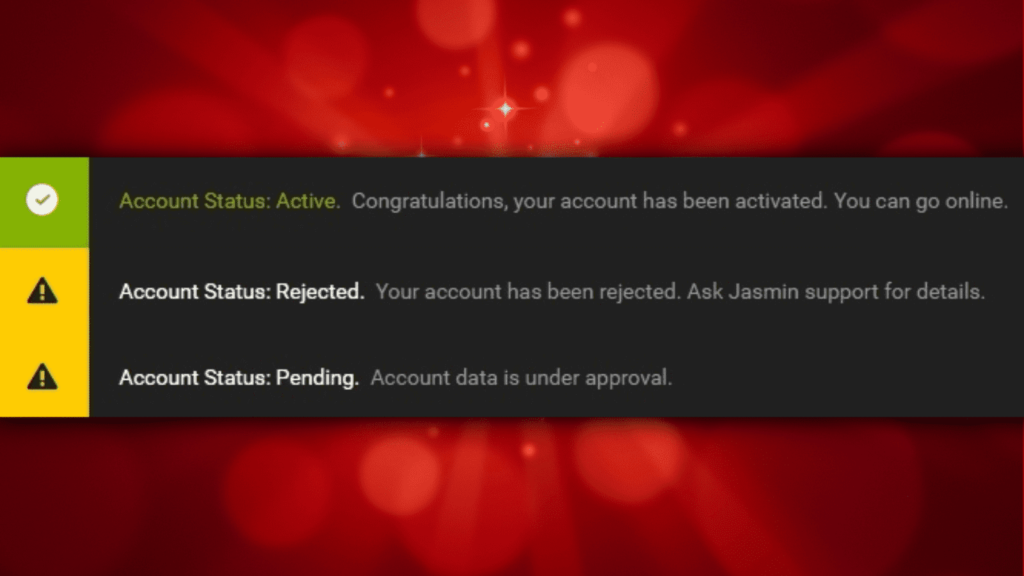 It usually takes the LiveJasmin team up to three hours to review your registration submission. Until then, your account will be in a "Pending" state.
While it is being reviewed, you can check for the status of the process by looking at your "Account Status".
Once it says "Active", the staff has looked over all your information and approved it, so you're all set to start chatting and performing live!
If you need more details about setting up your account, LiveJasmin Registration for Cam Models & Studios is the perfect guide!
LiveJasmin Model Statistics Dashboard
The 'Statistics Dashboard' is a very useful tool with the LiveJasmin Model Center. It contains key performance metrics such as; your overall earnings, total hours worked as well as your average earnings by the hour.
Additionally, you can see pie charts and tables that compare your detailed performance over a given time period against the previous period.
Check out this quick and simple video guide that will show you where to locate and use the various stats within your Model Center.
Complete Your LiveJasmin Model Profile
Within the 'Profile' section of your Model Center in LiveJasmin, you will be able to add a 'Profile Picture.' Members will instantly form an opinion of you based on how your profile picture looks. This is why requirements are so high – having great photos with a more professional quality can even increase your traffic on the site! Without one, you won't be able to go live on the platform or be accepted for bonus awards that can benefit you with extra earnings or a better position on the site.
In addition to your profile image, you will be able to include your likes and dislikes and share other personal information that you'd like members to know about you. Choosing a 'Willingness' also helps members searching for Private Sessions, to know in advance what you're willing to do during your time online together.
Finally, you can update details regarding your appearance, and any additional languages that you speak. Perform country bans, and change the pricing of Private Shows, Cam2Cam, Video Calls, and more.
Earn More Money with "My Content"
A new feature called "My content" allows you to reach a wider audience and make more money from members. You may have noticed there are two areas – one which is "free" and accessible to everyone on the site, while another area which requires "paying for access" – which you can set a price for.
Dedicated Music Library for Your Cam shows
Want to play the hottest new music during your live webcam shows – LiveJasmin has got you covered! You are not allowed to use copyrighted music without purchasing the rights to do so. LiveJasmin will provide you with a large selection of licensed songs that you may then play in the "Free Chat" area, or use for your video content.
Keep Track of Your Private Show Members
You can keep track of anyone who has taken you to private by using the "Members" feature. It's also great for checking their profiles, adding them to your favorites, and sending them naughty messages. In addition, making a note of their turn on's will help you remember what they enjoy, ready for your next private session with them.
Tips on How to Earn More on LiveJasmin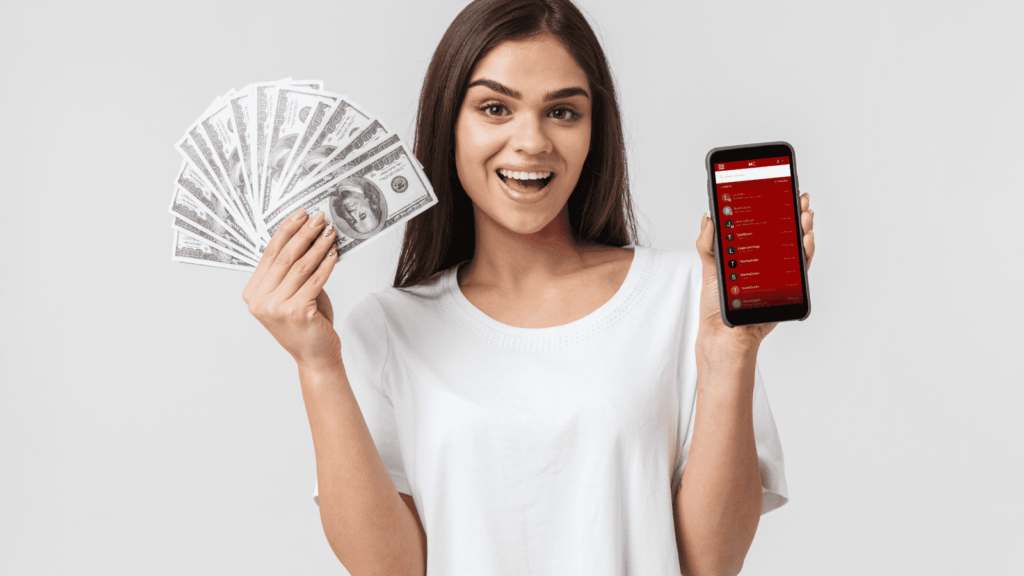 As a LiveJasmine model, you are going to be making good money performing on cam regardless. But what the Model Center offers you are more ways to increase your earnings. Have a look at some of the features that can help you go from ordinary cam model to LiveJasmin superstar!
Selection Model badge
Earn your own LiveJasmin Selected Model Badge by completing the tasks listed in your Model Center. Once you have earned this badge, you will benefit from promotion – being able to appear in ads and better page positioning which attracts tons of traffic and more tips!
Weekly Model Awards
LiveJasmin has an Awards contest each week, where you can win fabulous Prizes. Earn points by receiving Tips and Surprises in VIP shows, fulfilling Member requests, playing with your interactive sex toys, and more! The amount of points you get depends on how much you earn with the different features.
Referring New Members
With the referral program, you can invite new visitors to sign up as a Member of LiveJasmin. Simply provide them with your personalized referral link and gain lifelong commissions of 20% of all purchases they make!
Two-Way Audio
Two-Way Audio connects you directly to your Members so that they don't need to use their keyboard and neither do you. Talk as much as you want with your Members, creating an unbreakable bond between the two of you. Best of all increase your per-minute price for Private sessions by $3 more using this awesome feature!
View Messages with LiveJasmin Members
In the Messages menu, you can see all messages or chats between you and other Members when going Private with them. Also included are interactions with the LiveJasmin Support team.
You can also make even more money through LiveJasmin Messenger – just share pictures of yourself or videos with your followers on the app and add some 'Credit' goals for each piece of content. Keep up-to-date with what your followers want so they'll come back to see you again and again!
Get the Latest News and Platform Support
The 'LiveJasmin Help and Info' section will provide you with updates about anything related to the website and any coming-up events. You can also find all of your questions answered in this section. Support team members are always available for you, no matter what time it is or what holiday season comes around; 365 days a year they are available to help.
The Final Word
The Live Jasmin Model Center gives models the ability to improve their online presence by boosting the number of visits to their profile hence earning more tips. Models can take part in weekly contests for awards or use tools to increase earnings, stay updated with changes made or have 24/7 support available whenever needed. Taking advantage of the Model Center will help any webcam model get the most out of their career while they earn more than they could ever imagine!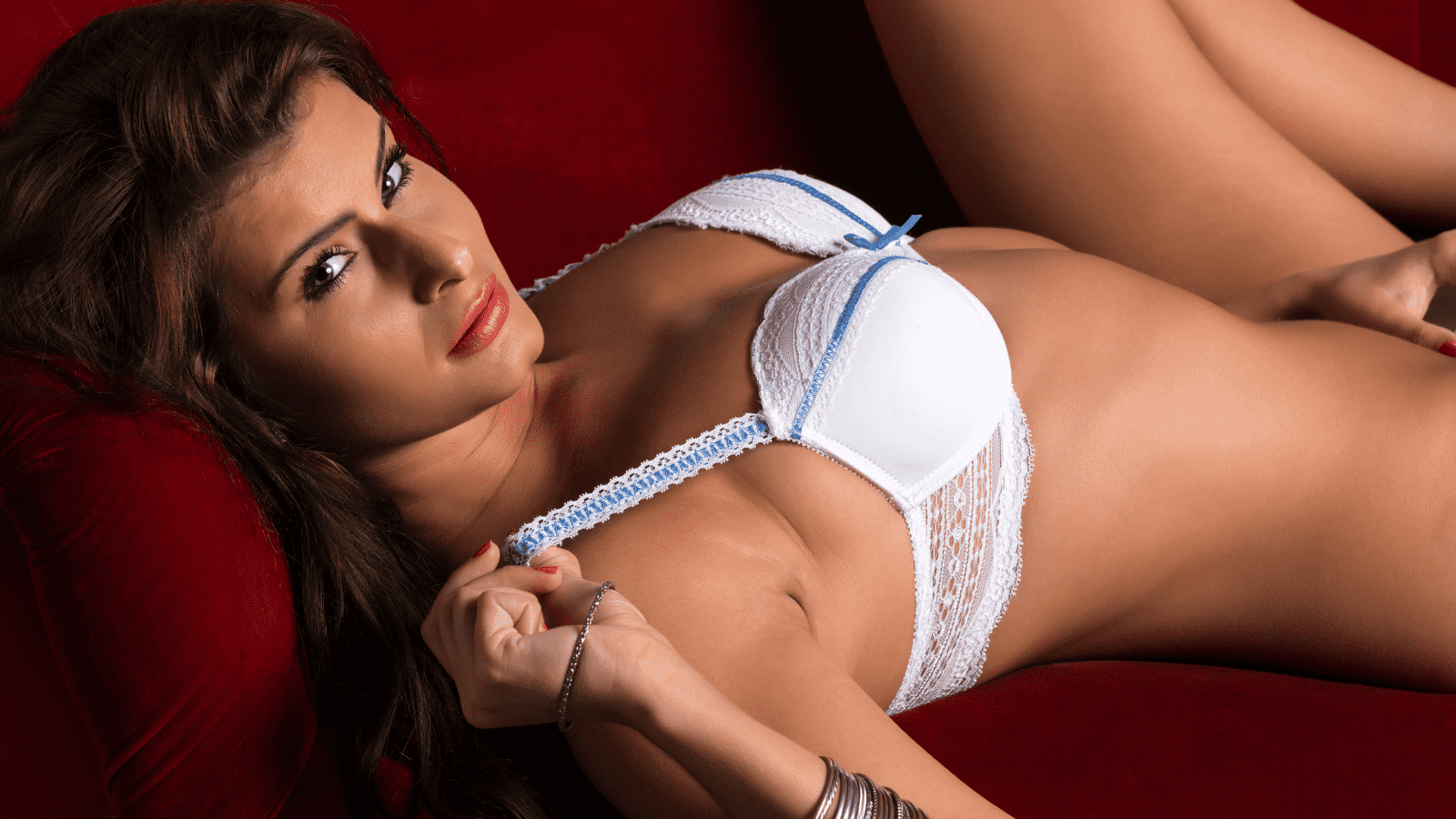 Not Joined LiveJasmin Yet?
---